THANK YOU, NEWTOWN, FOR TRUSTING ME AGAIN TO BE YOUR VOICE AT THE STATE CAPITOL
Hi! Thanks for clicking-in. If this is your first visit, welcome! If you're returning, look out, there's a lot of new content, additional detail, plans, positions, updates and photos so, be on your toes...
This site and my entire campaign is about you. Your family. Your business. It's about our Newtown, our Connecticut, our quality of life and how you and I want our state's fiscal problems to be responsibly solved so your life, your children's lives, your parent's lives and your business or job can be secure, grow and prosper again.
I declare that you have the right to be free from the scourge of constantly rising taxes and diminishing returns. You also have a right to a Connecticut that is more affordable and on an upward trajectory. After years of failed progressive policy that has built a special-interest Government Class of career politicians who believe your earnings are theirs to spend and think nothing of raising your taxes for programs and political cronyism that does little to improve your life, it's time to change the guard. Re-Electing me will give you a stake in our New Connecticut. I am part of a fiscally-conservative group of state leaders who've take on leadership roles on new policy to save our state, despite being minority representatives.
With your help and with your vote, we're going to grow Connecticut, balance budgets, make good on our obligations, restore fairness, give a voice to taxpayers like you who pay the freight, solidify our public education, have good roads to travel and, care for our state's most vulnerable residents. Of course there's more to do but, it all starts by fixing 30-years of fiscal tomfoolery - immediately.
It won't happen overnight and it will have to be an transparent, inclusive, bipartisan effort; not something Hartford is known for. I also believe every lawmaker deserves a seat at the table although, in my first six-years serving you, I have often been frustrated by the arrogance of a majority that locks others out of the room. You have the right to expect more from your state government and I am here to deliver!
Your vote and those of your family, neighbors, friends and associates will make that happen in November.
In the meantime, if you've read this far, you and I likely share at least some common ground. I like you already - and invite you to give me a call, drop me a line, or click through the website to ask questions, express your support, or volunteer to be part of a winning team. My cell is (203) 470-2728 and email is MitchForNewtown@earthlink.net.
Here's to our New Connecticut!
Mitch
News
Tuesday, November 6, 2018 12:00 AM
---
Saturday, November 3, 2018 10:59 PM
---
Wednesday, October 31, 2018 10:03 AM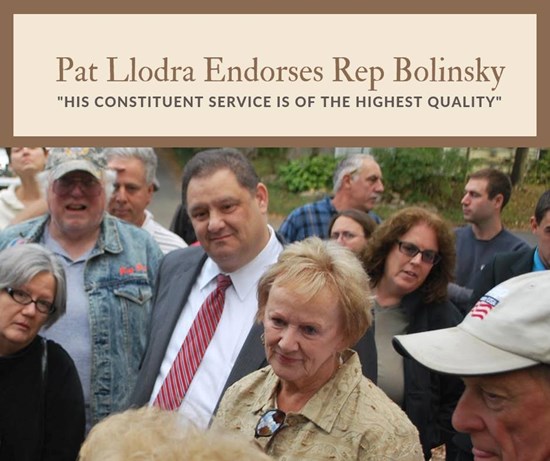 https://www.newtownbee.com/re-elect-mitch-bolinsky/10152018
---
Wednesday, October 31, 2018 12:00 AM
---
Thursday, October 25, 2018 11:14 AM