Hi! Thanks for clicking-in. If this is your first visit, welcome! If you're returning, look out, there's a lot of new content, additional detail, plans, positions, updates and photos so, be on your toes...
This site and my entire campaign is about you. Your family. Your business. It's about our Newtown, our Connecticut, our quality of life and how you and I want our state's fiscal problems to be responsibly solved so your life, your children's lives, your parent's lives and your business or job can be secure, grow and prosper again.
I declare that you have the right to be free from the scourge of constantly rising taxes and diminishing returns. You also have a right to a Connecticut that is more affordable and on an upward trajectory. After years of failed progressive policy that has built a special-interest Government Class of career politicians who believe your earnings are theirs to spend and think nothing of raising your taxes for programs and political cronyism that does little to improve your life, it's time to change the guard. Re-Electing me will give you a stake in our New Connecticut. I am part of a fiscally-conservative group of state leaders who've take on leadership roles on new policy to save our state, despite being minority representatives.
With your help and with your vote, we're going to grow Connecticut, balance budgets, make good on our obligations, restore fairness, give a voice to taxpayers like you who pay the freight, solidify our public education, have good roads to travel and, care for our state's most vulnerable residents. Of course there's more to do but, it all starts by fixing 30-years of fiscal tomfoolery - immediately.
It won't happen overnight and it will have to be an transparent, inclusive, bipartisan effort; not something Hartford is known for. I also believe every lawmaker deserves a seat at the table although, in my first six-years serving you, I have often been frustrated by the arrogance of a majority that locks others out of the room. You have the right to expect more from your state government and I am here to deliver!
Your vote and those of your family, neighbors, friends and associates will make that happen in November.
In the meantime, if you've read this far, you and I likely share at least some common ground. I like you already - and invite you to give me a call, drop me a line, or click through the website to ask questions, express your support, or volunteer to be part of a winning team. My cell is (203) 470-2728 and email is MitchForNewtown@earthlink.net.
Here's to our New Connecticut!
Mitch
News
Tuesday, October 9, 2018 12:00 AM
I want to wholeheartedly endorse Mitch Bolinsky for re-reelection to the Connecticut State Legislature.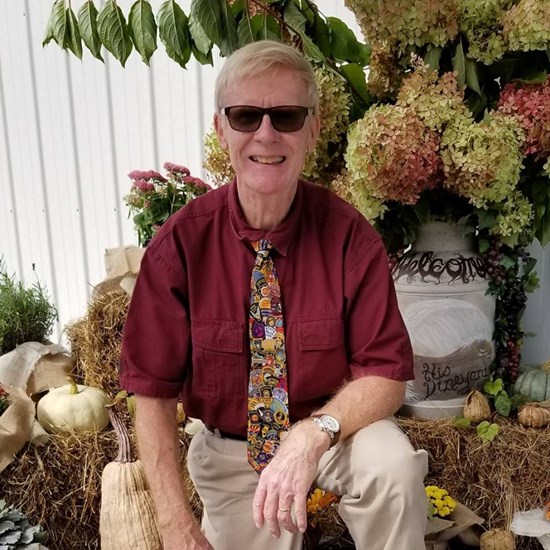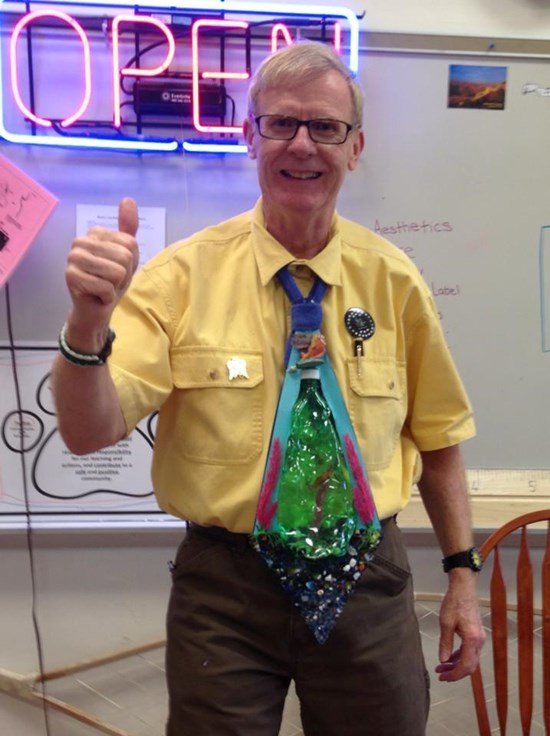 As a devoted family man, Mitch feels deep concern for the future of Connecticut. His own children are the best testimony of his love for Connecticut...because he continually inspires a deep patriotism to the fiber of their character. I know that to be true because I met Mitch in my capacity as a teacher to his son and daughter in middle school, years ago. Both are deeply committed to making this state a better place in the example of their dad.
Of course, Mitch is competent way beyond the bell curve of lawmaking, leadership and mastery of issues facing local and state constituencies. He is incredibly approachable to the average person like me and will take generous time to engage in controversial issues. He is actively empathetic to individual concerns close to home. His is literally a "backyard" neighbor with a gifted way of solving complex problems.
Meet him for yourself, and my opinion letter may be totally confirmed in an instant.
---
Monday, October 8, 2018 12:00 AM
We have a voice in Newtown and Hartford. Mitch Bolinsky is our means. He understands the state budget and is a sensible decision-maker and careful spender. He's a recognized leader in the Connecticut General Assembly and has been Newtown's voice for six years.
He finds sensible solutions in concert with others, regardless of party. Whether in the House or the Committees for Education, Appropriations, and Aging, he works for Newtown. He and First Selectman Dan Rosenthal speak regularly and work well together.
Mitch has clout. As seniors, we have clout, too. We make up one third of Newtown's population. Yet our voting record is abysmal.
In this next election, we need to vote and support the right person: Mitch Bolinsky. He gets it — and has already proven his ability to deliver.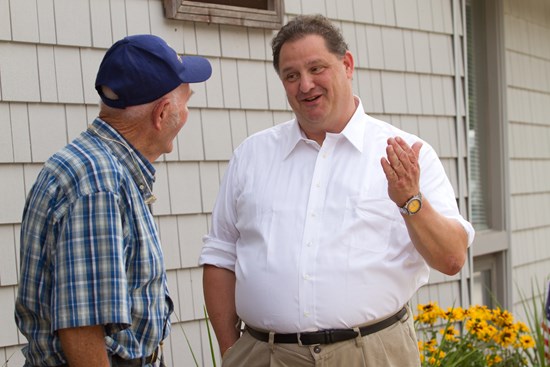 ---
Sunday, October 7, 2018 10:10 AM
"We need a representative who will take on the tough fights, never give up, and work to move Newtown and the state of Connecticut forward at the Capitol."
"...Mitch and I started to discuss the importance of introducing a An Act Concerning Newly Discovered Evidence in 2015...his support gave me courage to continue on my journey to make this bill a reality for the wrongly accused in our great state."
[Despite resistance in the state's Judiciary Committee, Mitch persisted for three years] "in our quest to make this a statute in Connecticut and help right some mistaken wrongs by shining technology's new light on them."
[We persisted. Mitch persisted and, in 2018], SB-509 passed the Senate and the House and was signed by the Governor, amending Connecticut General Statute 52-582, Section one to allow the introduction of new evidence. We won!"
---
Friday, October 5, 2018 3:58 PM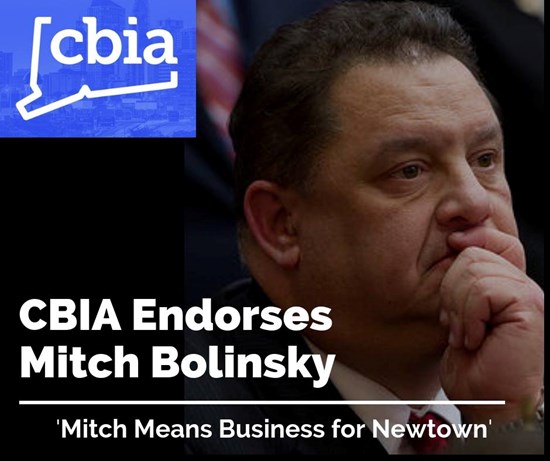 The Connecticut Business & Industry Association (CBIA) endorses incumbent Mitch Bolinsky for Newtown's State Representative.
In a statement, CBIA President, Joe Brennan endorsed Mitch among an elite group of Republican and Democrat lawmakers who "understand CT needs an environment where companies can compete, attract much-needed investment to our state, and drive economic growth and job creation."
CBIA is the leading voice for business in the state, representing thousands of member companies, small and large, across a diverse range of industries and business sectors. — at Connecticut State Capitol.

---
Friday, October 5, 2018 9:57 AM
"Mitch has been a champion for job seekers and families pursuing a better life, employers that endeavor to grow their enterprises, and a compassionate advocate for vulnerable populations."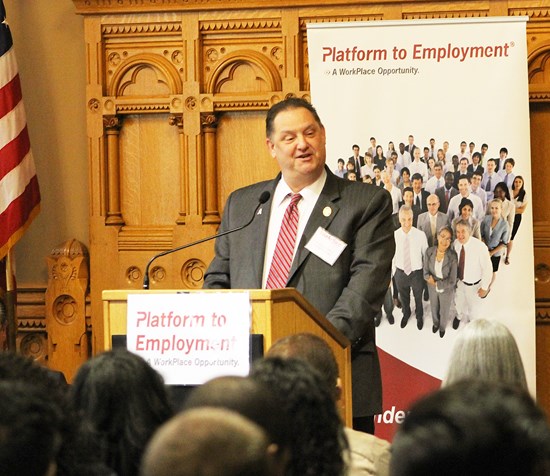 "As the leader of southwestern Connecticut's workforce development board, I am grateful for his extraordinary support for the state's long-term unemployed and holistic approaches to help people regain a financial foothold. Mitch is a frequent visitor to our job training classrooms to share his personal story of perseverance, which instills optimism and confidence in others. I have thought about his remarks and leadership on many occasions and appreciate his candor.
Mitch's advocacy for education, economic development, and setting partisanship aside for the betterment of our state has made the difference for hundreds of households."